May is my favorite month in New Smyrna Beach. The weather is perfect, the beach is beautiful, and it's the month to celebrate mom's. New Smyrna Beach is so beautiful this time of year and the locals take full advantage of spending time at the beach. As a third generation, local, realtor with NSB Homes I have experienced many years of May in this beach town.  Spring is in full bloom and summer is right around the corner.  The ocean water will soon be warm enough to swim in and sunbathe in the tide pools along the shore.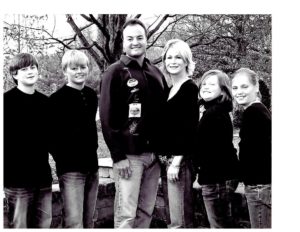 May is also the month to dedicated to mom, mother, mommy, mimi…whatever you affectionately refer to the woman who brought you into this world!  Being a mom myself, I know the importance of celebrating this special holiday.  I am also fortunate enough to be celebrating my own mother as well.  Being a mom is the most rewarding, magical, challenging, joyous, frustrating, beautiful, and hardest thing I've done.  But it's 100% worth it!  I have so much respect and adoration for my own mother who has taught me so much over the years.
So what do you get the woman who has done so much for you and given so much of herself year after year without asking for anything in return?  A simple, "I love you, Mom" is plenty.  A hand drawn portrait with crayons always brought a smile to my face when the kids were young.  A bunch of hand picked flowers from the yard put in a vase with my breakfast in bed, certainly one of the sweetest gifts ever.  But if you want to step up your gift giving game and show mom just how amazing and special she is consider one of these gifts that you can find right here in New Smyrna Beach:
Mom's love to shop!  Mom's are busy (usually doing stuff for you!) and rarely have time to shop for themselves.  Take mom shopping for a day that's all about her!  The Celebrate Mom Expo at the First Baptist Church in New Smyrna Beach is the perfect place.  It's an expo all about her!  May 5th from 9a-1p, Mom can shop, meet vendors, and win prizes!
For the Fitness Mom  
Staying healthy and in shape is important to your mom (so she can take good care of you!).  Remember all those times she stayed home with you when you were sick?  Or she canceled an appointment for herself  to take you to the dentist?  It's time for you to pamper Mom with a health and wellness retreat.  The Functional Wellness Retreat is May 17-20th at a gorgeous beach house in NSB.  Mom will be pampered and relaxed all while learning about nutrition, yoga, and someone else cooking for her!