Ready to retire to glorious white-sand beaches, to spend your days on the golf course or out on the boat fishing? Ready to leave
the cares of the world behind and adapt a laid-back beach-town lifestyle? Ready to taste delicious local flavors, to appreciate local art, to participate in unique and fun festivals and events? Then it's time to retire to one of the coolest retirement spots in the world—New Smyrna Beach!
The World's Top Retirement Spots Include New Smyrna Beach!
NSB is more than just golf and good weather; it's also fun outdoor adventuring, local art and history, great local food, and plenty of entertainment, all of which are vitally important in a good vacation spot, according to a recent article by GoBankingRates. The article listed the 25 Coolest Places to Retire in the World—and ranked New Smyrna Beach at #6 overall!
#6 Coolest Place to Retire in the World—NSB, Florida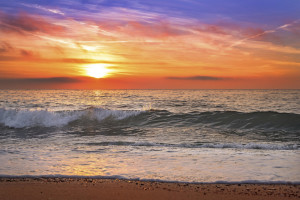 Not many places made the cut in front of NSB, just Ottowa Canada, Aurora Colorado, Phoenix, Brooklyn, and Portland Oregon. Rating behind New Smyrna were places like Buenos Aires Argentina, St. Andrews Scotland, La Paz Mexico, Panama City, and other cities in Portugal, Thailand, Ireland, Costa Rica, Italy, Spain, and France. Go NSB!
Why is NSB Such a Great Retirement Destination?
The article by GoBankingRates shone a few spotlights on some of NSB's most desirable qualities. For example, its 13 miles of pristine white beach are considered among the finest in Florida. There are also plenty of activities to enjoy, like fishing, golf, historical sites (including Canal Street and the Sugar Mill Ruins), and according to Bloomberg Business, it's one of the best affordable places to retire. All in all, it's a laid-back beach town free of crowds ideal for those who appreciate art, nature, beaches, boating, and outdoor living.
But There's So Much More!
There's more to life in New Smyrna Beach than just beaches and history.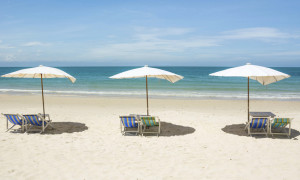 In fact, it's known as one of the best art towns in the country, largely because of all the events, activities, and exhibits at the Atlantic Center for the Arts, and all the local galleries and public workshops there are to enjoy. Its also known for its outstanding events and festivals, most of which can be enjoyed along the charming streets of Downtown (along with plenty of unique local shops and restaurants). And don't forget cruises, tours, and farmers markets, or the outstanding fishing and boating in the Indian River.
Pristine beaches, eight golf courses, and exercise and culture classes at the Brannon Community Center, coupled with mild winters, access to healthcare, relative affordability, and a very dog-friendly attitude make for the complete retirement package!
Ready to Find Your Retirement Home in NSB?
Then it's time to come exploring! Discover the New Smyrna Beach lifestyle. Walk our beaches, tour our golf courses, take a look at some upcoming events and celebrations, and start searching homes for sale. And when you're ready to get started, or if you want to hear how great life is in NSB from a local, just contact Donna & David at NSBHomes™.