Enjoy High-Flying Fun!
Grab your camera and head to the airport this weekend, April 17th through April 19th, f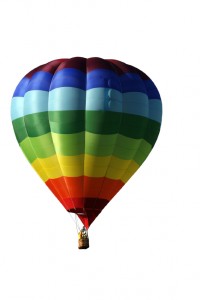 or the New Smyrna Beach Balloon & Sky Fest, one of the most popular events in Central Florida. Enjoy helicopter and balloon rides, air shows, carnival rides, and more!
Gates open at 4 PM on Friday, April 17th. Admission is $10 for adults and free for veterans and children under 12.
This year, there will be four air shows during the weekend festivities. The two nightly air shows will be Friday and Saturday, and the two afternoon shows will be Saturday and Sunday. If the weather permits, there will be hot-air balloon passenger flights on Saturday and Sunday at 7 AM.
Honoring Those Who Served
Veterans are the guests of honor, so bring your military IDs. In addition to free admission, you will receive two special pins, recognition, and a plaque during the event.
The Veterans Recognition Ceremonies will take place on Saturday and Sunday around 1:15 PM. The ceremony will begin with a presentation of the colors by the Vietnam Veterans Honor Guard. At this time, you will receive a special plaque for your service. The playing of Taps marks the end of the ceremony, accompanied by a P-51 Mustang fly-by.
Extend Your Stay
Just a visit to beautiful New Smyrna Beach at this event may not be enough. If you are thinking of making New Smyrna Beach your new home, contact us! Visit our website to explore the area or look for homes using our advanced house search feature.