This Saturday, December 1st, the NSB Christmas parade is set to kick off! The parade starts at the intersection of Flagler Ave and S Atlantic, goes west on Flagler, along the N Causeway, S on Riverside Drive to Canal Street and ends at Canal Street and Orange Ave. The parade starts at 4pm and ends at 8pm. Make sure you get there early to catch a prime viewing spot!
This year's theme will be Christmas Toyland. There will be floats and lights and decorations along the parade route. There is a wonderful opportunity for kids and adults alike to experience the beauty of Christmas and New Smyrna Beach together. The weather is predicted to be lovely, and we hope to see all of you out at the parade this weekend!
There are 30 listings on our near the parade route. Our NSB Lifestyle experts would love to connect with you so that next year you could stroll over to watch the parade from your new home just a block or two away. Contact our office at 386-427-0439 to view these or any other beautiful homes in NSB.
https://search.nsbhomes.com/search/results/parade
The Christmas Parade is just one of the wonderful NSB traditions and one of the many events happening downtown over the next few months. Check out our Events page to keep up to date with everything happening in NSB and the area throughout the holiday season.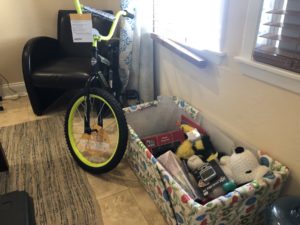 And don't forget that NSB Homes is collecting toys for the Board of Realtors Toy Drive – you can bring a new unwrapped toy and drop it in the box at our front or back door. The agency donating the most toys wins – and we're determined, with your generosity, to bring the most toys in to the Board of Realtors at the end of the drive. Thank you for all you to support us and the NSB community.