Hope you're feeling hungry, because the 5th Friday Food Truck Rally is happening on historic Canal Street in New Smyrna Beach
tomorrow from 4:00pm to 9:00pm. Grab a late lunch, afternoon snack, or dinner at one of the local gourmet food trucks serving their specialties in front of Old Fort Park on Sams Avenue.
Spotlight Food Star: Root & Tail Farm
One of our special favorites will be at the rally tomorrow, the Root & Tail Farm Mobile Kitchen! Just why do we love them? Because they're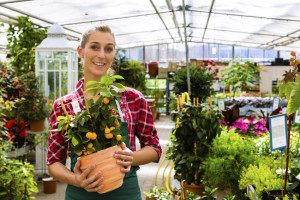 all about local, sustainable, organic, and ethical—they grow their own organic produce and raise their own free-range and organically-fed livestock.
Meet the NSB Mobile Kitchen
Root & Tail Farm is truly special. All of their food is locally raised or grown, organic, and ethically-sourced from their farm or other local farms. They specialize in serving creative, organic dishes that are always fresh, always in season, and you can always feel good about eating!
Find the Food Truck
Root & Tail Farm is a mobile kitchen, which means they're always on the move. Fear not—their Events Page will let you know where they'll be in NSB, and they're also available to schedule events, festivals, and office parties as requested. They'll be at the Canal Street Food Truck Rally on September 30 from 5:00 to 9:00 pm!
Come Play in New Smyrna Beach!
The 5th Friday Food Truck Rally is just the start of all the fun New Smyrna Beach has to offer! From beautiful beaches to outstanding events to entertainment and excitement throughout the year, there's always something going on here. So come explore, search for your dream vacation home, or contact your local experts to learn more!